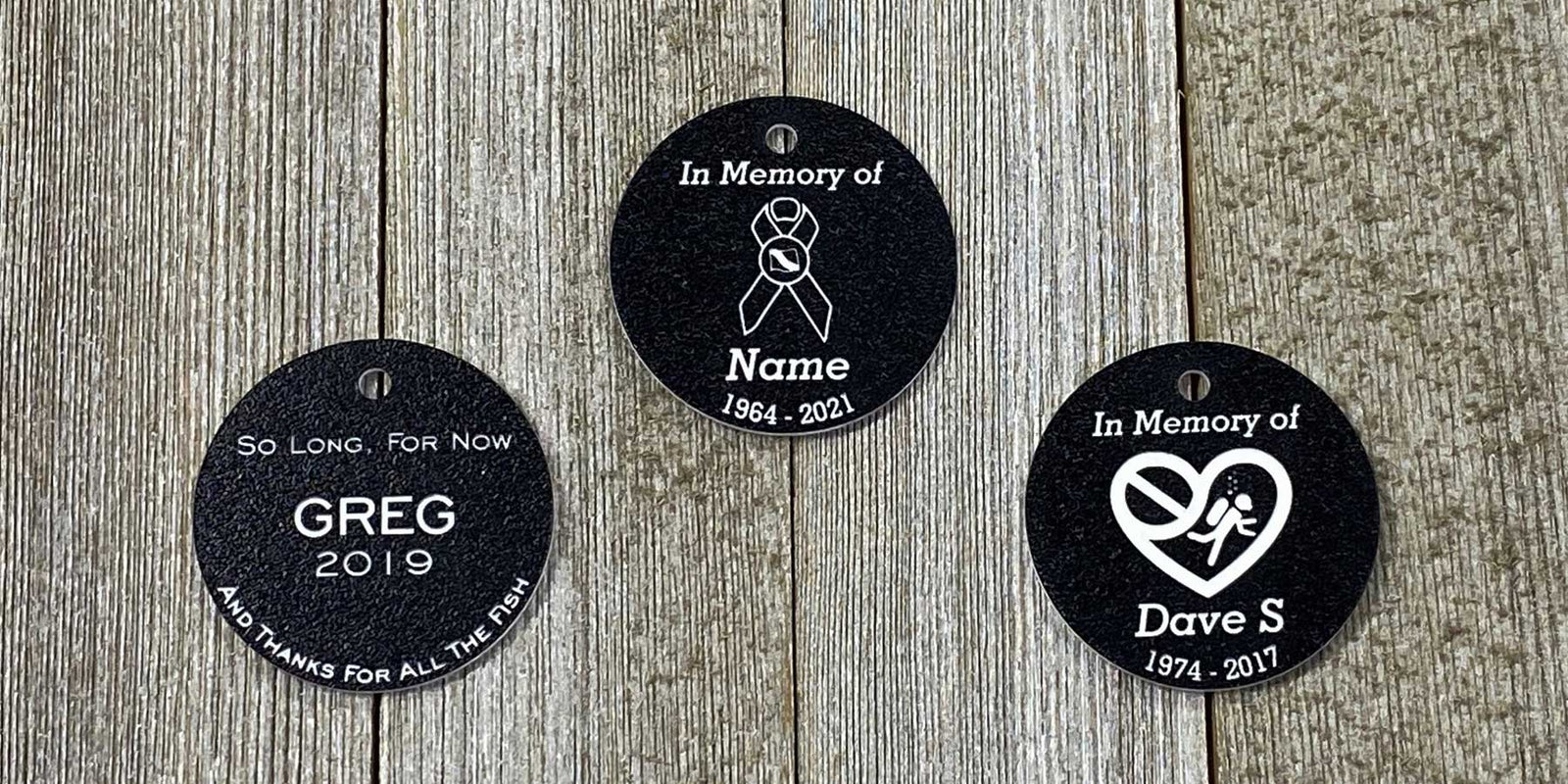 Has a SCUBA diving friend or family member recently passed away? A custom Scuba Diver Memorial Tag, personalized with their name, is a great way to remember all of the good times and memories you shared with them while diving.  
We have worked with individual divers, dive shops and dive clubs to create a wide variety of Scuba Diver Memorial Tags, from equipment tags to BCD names. Some with special graphics, some with quotes or favorite sayings. Each can serve as a healing remembrance, a special way of taking your lost friend or buddy on every dive you make.
Because this type of tag is very personal, we encourage you to contact us directly and let us know what you may have in mind. 
Here is an example of a Scuba Memorial BCD Pro tag. This particular tag was going to be attached to the BCD owned by their lost friend. While we are not Latin language experts, Google translate suggested that "ad mare in aeternum" meant "In the sea of eternity".
When the MV Conception dive boat fire occurred, we worked with a very thoughtful PADI SCUBA instructor and underwater photographer from Santa Barbara, CA, Douglas Klug - Instagram @divindk. He ordered tags to give away as a healing remembrance and memorial tag that divers could wear on their BCD to remember the divers lost on the Truth Aquatics "Conception" Dive boat. They were also promoted by the Santa Barbara Aquatics dive shop. 
 Here are a few more images of tags we have made that may serve as inspiration for your special remembrance tag. While most of these tags are shown with engraving on black/white plastic, we offer a wide variety of colors. We can even full-color print on tags if desired.