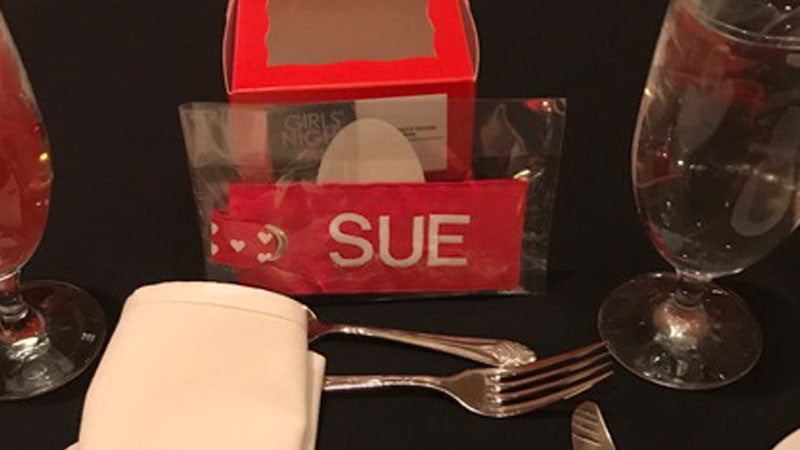 We love to hear your stories and the small part our tags sometimes get to play. We received this delightful example from Elizabeth S., a long-time customer of YourBagTag. Elizabeth was on the committee and a table sponsor for Girls' Night Out, an evening dedicated to raising awareness for women's heart health and to raise funds for Westchester Medical Center (WMC) Health's Heart and Vascular Institute.
Elizabeth ordered our red fabric luggage tags with the printed hearts fabric handle and used them as personalized name tags for her table guests. As you can see from the photos, they were a perfect match for the event's theme. The benefit party favor was a red velvet cupcake shown in the box holding up the tags. According to Elizabeth, her table guests LOVED the tags!
Most of all, a big thank you to Elizabeth S. for giving your time and talents for the WMC Health's Heart and Vascular Center.